PLANT PRO 100™
100% PLANT BASED PROTEIN
AT A GLANCE (1)
20g of blended plant proteins.
Pea, pumpkin, sunflower, watermelon, sacha inchi.
Suitable for vegan / vegetarian diets.
Complete protein - 7.5 g essential amino acids (EAA).
Prebiotic inulin.
Cholesterol and lactose free.
Naturally flavored. Sweetened with stevia.
No artificial colors or added sugars.
No banned substances - safe for sport.
USAGE
Anytime
Insights
Whey may still be king of the protein hill, but plant-based proteins are becoming an increasingly popular choice for athletes. Gone are the days of poor-mixing, beanie-tasting soy-based powders. Modern plant formulations incorporate proteins from pea and seed extracts to provide a well-rounded (complete) amino acid profile, milder flavor, and a better user experience.
With 20 grams of protein, five premium plant-based sources, 7.5 g of naturally-occurring essential amino acids (EAAs), and no lactose, cholesterol, artificial flavors, or banned substances, PLANT PRO 100 is a natural choice for active vegetarians and omnivores alike.
(1) Per serving. Information may vary by flavor. Refer to nutritional, ingredient, and allergen information for complete details.
DIRECTIONS
Add 1 scoop of PLANT PRO 100 to a glass or shaker cup filled with 8-10 ounces of cold water. Stir or shake for a few seconds until powder is fully dissolved. Enjoy. Tip: For an added treat and extra nutrients to assist with recovery, try blending PLANT PRO 100 with ice cubes, almond, cashew, or soy milk, fresh fruit (bananas and berries work well), peanut butter or peanut butter powders, and/or spices and extracts (e.g., cinnamon, nutmeg, extracts of vanilla or peppermint).
BEST TIME TO USE
Anytime - Especially mornings, after workouts, or at bedtime.
ALLERGEN INFO
Made in a facility that also processes milk, egg, wheat, and tree nut ingredients.
STACKS WELL WITH
COMPLX5™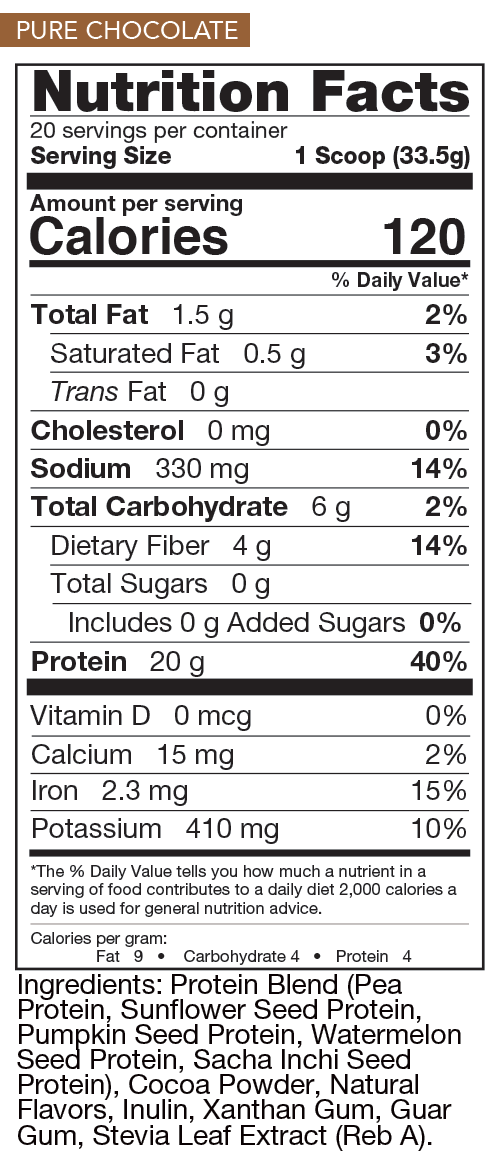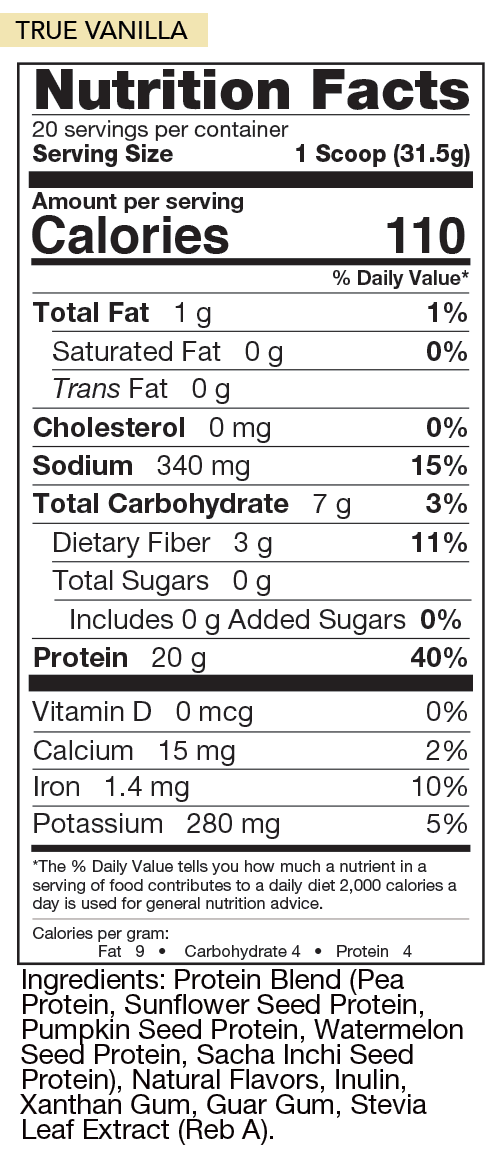 3 Reviews
Protein

Posted by Margie C on Oct 6th 2020

Very good. I use unsweetened almond milk with this.

Wasn't sure about this one, but glad I picked some up

Posted by Tono on Jul 13th 2020

I've tried other plant based products before and wasn't happy . So far so good with this one

Best plant protein yet

Posted by Maya on Jan 2nd 2019

I've tried plant proteins in the past and just couldn't stick with them due to both the chalky consistency and horrible taste. I also cannot use whey because it upsets my stomach so I went through a stretch where I was using no protein supplements. However, after transitioning to a vegan diet I could tell my body was lacking. I have tried other Rivalus products and loved them and for the price I gave it a try...I'm so glad I did. It mixes well and tastes amazing with a plant milk and the BCAA profile is comparable to Rivalus's whey proteins. The reason for four stars is that with water it's plain unbearable in taste but that's just of plant proteins in general, water isn't the best mixer.