RIVAL WHEY™
THE ATHLETE'S PROTEIN™
100% WHEY PROTEIN
AT A GLANCE*
24 g fast-acting protein.
Made with 100% whey protein.
#1 protein source = whey protein isolate.
Over 5 g BCAAs (leucine, isoleucine, valine.
Enzyme blend.
Little fat or sugar.
Instantized to mix up quickly, fully, and easily.
No banned substances - safe for sport.
USAGE
After workouts, mornings, or afternoons.
*Per serving. Amino acids are naturally occurring and values are approximated. Information varies by flavor. Refer to nutritional, ingredient, and allergen information for complete details.
Insights
Whey is amongst the most popular protein sources for athletes – and for good reason. Whey proteins are highly digestible, rich in all the essential amino acids (including the three BCAAs), and have a thin consistency that is exceptionally drinkable.
RIVAL WHEY's 100% whey protein recipe blends high-purity whey isolate (primary protein source, BTW), ultra-filtered whey concentrate, and speedy whey hydrolysate to provide an exceptional balance of clean macros, great taste, unsurpassed quality, and bang for your hard-earned buck.
DIRECTIONS
Add 1 scoop of RIVALWHEY™ to a glass or shaker cup filled with 6 ounces of cold water. Stir or shake for a few seconds until powder is fully dissolved. Enjoy. Tip: Blend RIVALWHEY™ with 4-6 ounces of nonfat milk or milk alternative and 4 ice cubes for a more milkshake-like texture.
BEST TIME TO USE
In the morning, after workouts, or between meals
ALLERGEN INFO
CONTAINS: MILK AND SOY INGREDIENTS.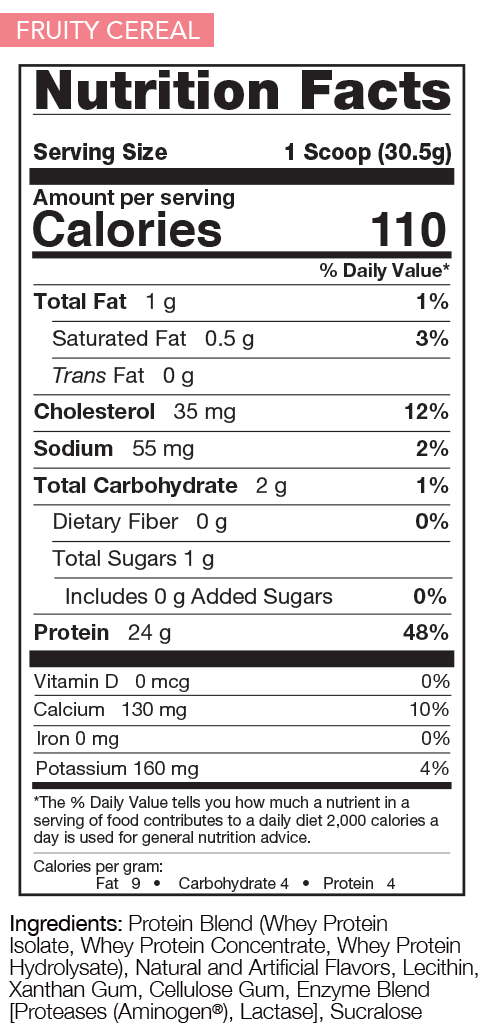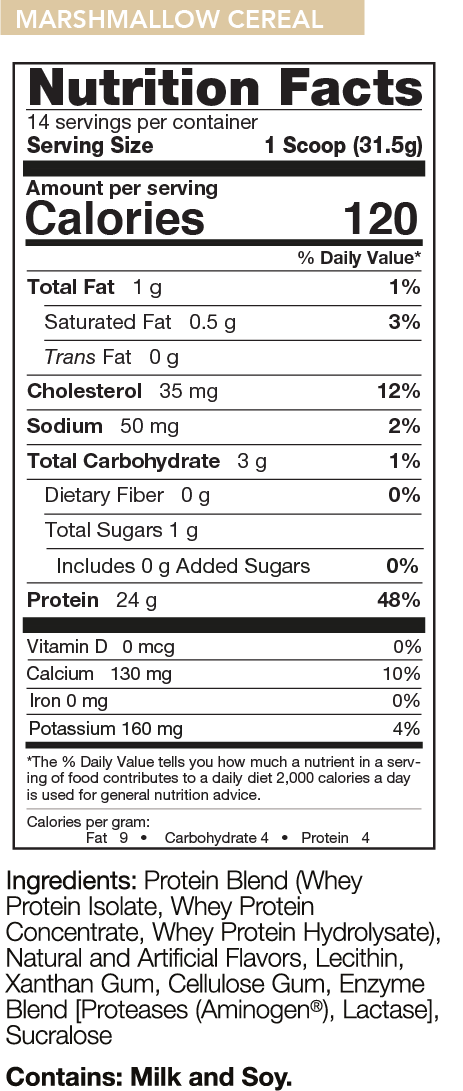 62 Reviews
Whey protein

Posted by Melvin Inscoe on Apr 14th 2021

Love this product. It taste great and gives me an energy boost during work outs. Great for a snack shake also

Creamy Vanilla

Posted by Meg on Apr 14th 2021

Definitely the best tasting one I've tried! Great after my morning workout!

Strawberry Fluff Yumminess

Posted by Margaret on Mar 28th 2021

This is the best whey I have ever bought by far! The strawberry flavor mixed with water and frozen berries turns out to be a fluff of yumminess. I just got my mom and dad hooked on it!!! Highly recommend.

Protein

Posted by Nick on Mar 16th 2021

This is a high quality protein for a low quality price. The flavors are great and I always know I'm getting a good product when I purchase from Rivalus.

Chocolate Peanut Butter

Posted by Charles on Mar 11th 2021

Excellent flavor

Rival whey

Posted by Mike on Feb 12th 2021

Have purchased the rival whey strawberry creme and cookies in creme and both are amazing. They taste great, mix well and I have not gotten the dry mouth or chalky after taste that I have gotten from other brands.

High Quality, Low Calorie

Posted by Brian C on Jan 1st 2021

Excellent high quality whey. I've tried a lot of them. Mixes best in a shaker.

Whey protein

Posted by Eric Trevino on Dec 22nd 2020

This protein is the best Iv had. The nutrition values are great with the high protein and low carbs and fats! It mixes well and not as clumpy other brands. It has a great flavor that you can enjoy even when mixed with just water! Highly recommend any flavor!

Rival whey

Posted by Mike on Dec 15th 2020

I ordered a 5lb jug of the strawberry and creme rival whey and could not be more happy. The taste is amazing and so smooth. It mixes very well with no clumping and there is no chalky after taste.